Save Big on Folders in our January Print Sale
Andy Smith
January 3, 2017
Do you send proposals or quotes by email? How much is the sale worth to you? Back up the email with a printed copy, mailed inside a fancy folder. The impressive presentation will set you apart from your competitors. It gives you a chance to nudge your prospect a few days later with a reminder of why they should choose you.
We've significantly reduced our prices since last year. And in our January Sale, we've used our bulk buying power to help you save even more.
Click here to view our folder offers, or See all of our January Sale Deals.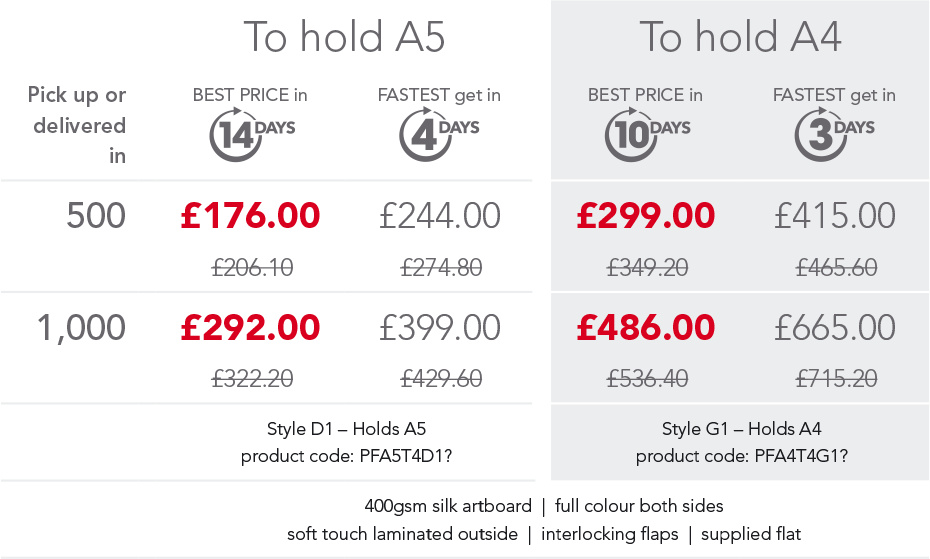 Go To Top