Eye-catching double sided fabric displays…
Andy Smith
January 6, 2017
Ever had to build one of those frames with magnetic bars and graphics? Not fun.  Our curved backdrop displays pop up in minutes. Each has a continuous graphic, so you don't need to worry about lining up panels – stretch your message across the whole stand.
They're double sided too. And the magic of stretchy fabric is you can flip which side is the front each time. One message for one event, flip, different message for the next.
Planning in exhibiting this year? Design a stunning backdrop for the event. But don't just shove it in a cupboard at the end of the event. Make the most of your reception, canteen or a dull corridor and sell to visitors all year round.
The Curve 24 is 2.3 x 2.5m, and the Curve 30 dimensions are 2.3 x 3.0m.
This week is your last chance to take advantage of our January Sale, so give us a call on 01952 457 392 to discuss your print requirements.
We've significantly reduced our prices since last year. And in our January Sale, we've used our bulk buying power to help you save even more. Let's meet up. Make it a date. Let's plan your marketing together, so you can save and repeat throughout the year.
Click here to view our Fabric offers in the January Sale.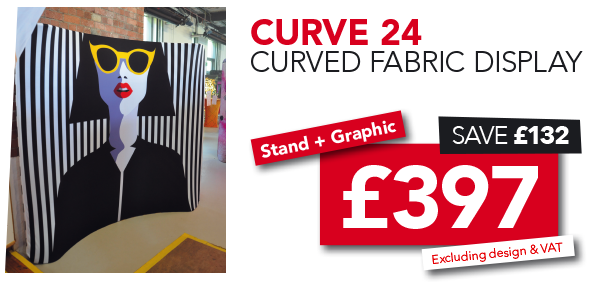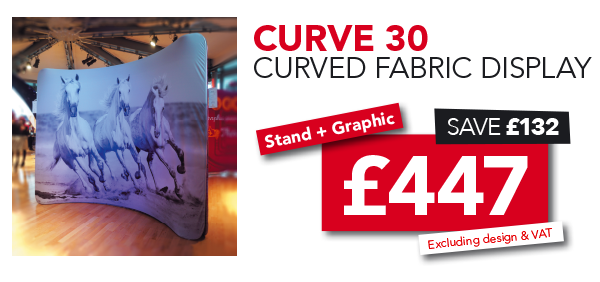 Go To Top