Salon Marketing
Liz Reid
December 30, 2014
We have been doing print for some time for Body and Mind but have recently completed their website too. There's a nice flow throughout their print and website making it instantly recognisable. 
For businesses like salons and restaurants, it's really important to keep in touch with your clients. You need to be able to tell them about your latest offers and why they should come to you rather than go elsewhere. With Body and Mind, we have done this with loyalty cards and gift vouchers. Gift vouchers are brilliant for presents and could create new reoccurring customers. Loyalty cards are a great way to encourage your customers to book in with you regularly in order to receive their 'reward', if you like, for being such a good customer! 
There are many other great ways to connect with your customers so if you're struggling for an idea, drop in for a cuppa to have a chat and pick at one of ours. 
Body and Mind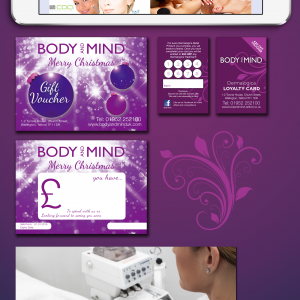 Go To Top