Presentation Folders
Liz Reid
December 30, 2014
We created these presentation folders for Darwin Wealth. Presentation folders are a brilliant way to hold important files for customers and make things look just that little bit smarter. They're great for accountants, estate agents, car dealerships, schools and many more. 
When thinking of getting your own branded folders, you need to consider the depth of the folder and how much you want it to hold. We have different styles to suit your needs and a range to suit most budgets. 
These ones for Darwin Wealth were a special thing we like to call Starmarque. Starmarque works best on its own, over a dark background. We played with the hummingbird element of the logo to create this well branded look across the folder.
Presentation Folder Back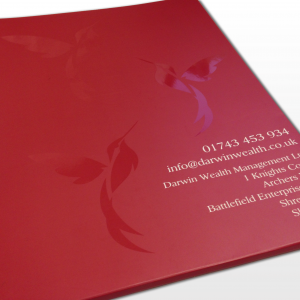 Darwin Roll Fold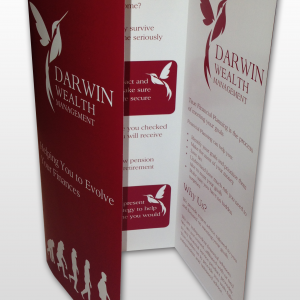 Folder and Leaflet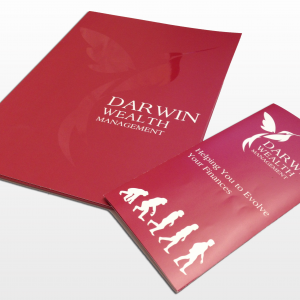 Presentation Folder Inside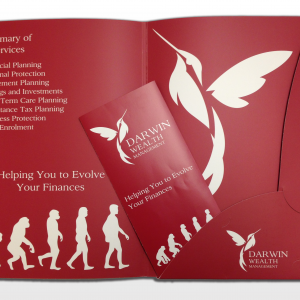 Go To Top