Accountants Website
Andy Smith
April 10, 2014
KEW Accountants and Tax Specialists Ltd bring a fresh approach to accountancy and wanted to portray that through their website.  The brief was clear and the look was to keep the website clean and take all the jargon & technical speak out of the site.
This responsive design delivers a client login, giving customers access to private content and the ability to upload their data directly to the accounts team to do what accountants do.
It was a pleasure working with Karen, completing the website, corporate ID and print requirements just in time for the launch!
kew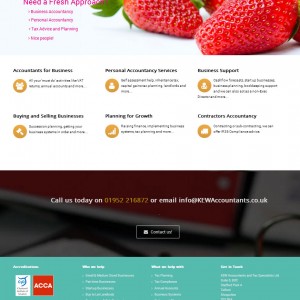 Go To Top