Web Design Team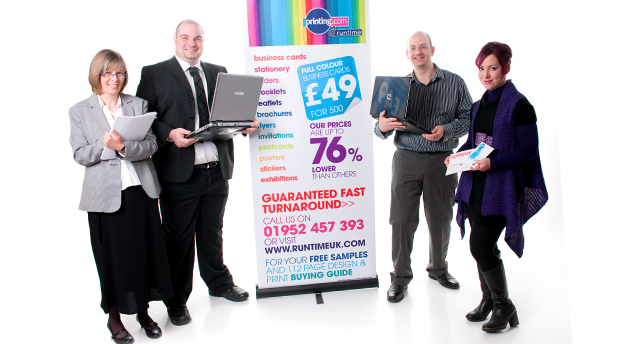 Meet the team.  From left to right:
Dawn -Accounts Black Belt.  If you owe us money or we owe you money then Dawn is the right person to talk to.  Dawn enjoys machine embroidery, cooking, decorating and gardening when she isn't chasing payments!
Phill – Programmer & Support.  Phill answers the phones most of the time and if you are having email problems or need help with your content management system, then Phill is the person to help you.  Phill enjoys walking, PHP coding his own sites and Greece.
Andy – Boss & Tea maker extraordinaire.  Much of the customer facing stuff & business development is done by Andy.  Andy's passion is Search Engine Optimisation. When not working he enjoys motorcycling on his classic Goldwing, fixing his sons 1968 VW Beetle and hates decorating, cooking and gardening.
Kate – Design daredevil.  Kate pretty much sails our printing.com franchise single-handed with her great design skills and ideas to help you grow your business.  Kate also does our web designs which are then handed over to Phill for implementation.  Kate keeps chickens and loves canoeing, but not at the same time.  Kate has skydived in Shropshire and bungee jumped in Berlin.