Web Accreditations & Affiliations
Professional Indemnity Insurance
Professional Indemnity Insurance (PII) provides some comfort to our clients should anything disastrous happen which adversely affects their business. With £500,000 pounds worth of cover, you can get a quality job done, with complete peace of mind.
 
We are registered under the Data Protection Act. This provides guarantees to our clients about the way in which we store information. 
The UK Web Design Association (UKWDA)

The UK Web Design Association (UKWDA) is free to join and there are no entry criteria. We have never heard of anyone being kicked out for non-compliance of their code of conduct.
So why do we mention that we are members ? There are no other national schemes for a web development companies. It would be great if there were and we would join! 
Telford Business Partnership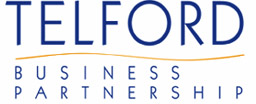 Telford Business Partnership encourages collaboration and development of businesses here in Telford.   We have been members since the organisation started in 2005.
The Telford Business Partnership is backed by AWM and OneTelford.
We are also listed on:
http://www.web-design-directory-uk.co.uk
http://www.website-design-directory.co.uk
http://www.web-design-directory.org.uk
http://www.web-designers.velnetdesigns.co.uk